by Jean Pierre Van Beesel
| October 6, 2019 |
[ss_social_share networks="facebook;twitter" align="left" shape="circle" size="large" labels="both" spacing="1″ hide_on_mobile="0″ total="1″ all_networks="1″]
Yes folks it's here. The most wonderful time of the year after RFA's get signed or get told to fuck off. The greatest sport on this planet. Its hockey season!!! With that it means it's time for predictions and heartbreaks, and I'm here to shit on everything that is the CENTRAL DIVISION. Let's first JET on over (lousy pun intended) to our neighbors of the north first and then mosey down from there…
Winnipeg Jets: This team, along with those ingrates over in Toronto, has been all over the news during the summer and fall. The bucktoothed Finn known as Patrik Laine was banished over to SC Bern along with some others and then ended up being allowed back. I guess management really needed their savior to save their asses. Here's hoping he focuses on his career rather than playing Fortnite. As long as the American dream doesn't turn into a nightmare for them in the net, then they should be at least in good standings. Buff Daddy (Dustin Byfuglien) has told management that they can get fucked by a moose for all he cares because let's be honest, he isn't happy and I don't blame him. The Jets have traded a majority of their roster for reasons which are beyond me, and it's going to kick them in the ass.
Minnesota Wild: Now we are going down the border and entering "The State Of Hockey" led by the barbecue master that's trying to be a bench boss, Bruce Beadreau. Whats this? Ribs! oh Bruce you shouldn't have… I feel really bad for Zuccarello and Dubnyk. Just like their division rival over in Chicago, the core is getting older and they are still slapping themselves for the signings of Suter and Parise back in 2012. Bruce put that pulled pork sandwich down wtf are you doing? Let's not forget that they have their hero back in Modano as their Executive Advisor and, what?!?! what do you mean Bruce has a secret stash?
Chicago Blackhawks: Really not much to say except *takes a super deep breath* the team is getting older and they traded away Dominik Kahun over to the Pens and brought back Andrew Shaw after his time he had spent in Montreal (still a bottom sixer).
St. Louis Blues: *unplugs Alexa silencing Laura Branigan* Fresh off of their Stanley cup winning season the Blues have ended their legacy of falling flat on their asses and having sour note seasons. After going from the kids in the basements that rode the short bus to hoisting Lord Stanley over their heads and possibly forcing Brett Hull into a booze coma (life goals). Sadly that does mean that St. Louis did lose a few key elements. Pat Maroon to the Lightning and Joel Edmundson to the Hurricanes, I do wonder what this season has in store for them… Oh which reminds me their Interim coach is their Permanent Head coach. I will say this: I told a few people the Blues were the team to watch, just didn't know what year. So congrats Blues, you have deserved it and plus you helped make Marchand the new memelord and replaced crying Jordan.
Colorado Avalanche: The poop Emoji of the show… Yeah i said it. The Avs traded away Barrie and Kerfoot over to Toronto, and sent Varlamov to the Island. Keeping a majority of their main core, I'd say the Avs are doing well without Duchene. With the big German Grubauer, the complete rifle skills of Nathan McKinnon and the playmaking abilities of Gabriel Landeskog, plus the additions of Kadri and Nichuskin (good luck getting him to score a goal) all while trying to stay below the cap space. Not bad.
Nashville Predators: What can I say about Nashville? Nothing positive honestly as far as the team goes. In the offseason they traded away their power play quarterback Subban (who was taking a majority of the cap) to the Devils and signed Duchene from Columbus. Remember a few seasons back when Duchene was traded to Ottawa from Colorado and Ottawa traded Turris to Nashville and people were releasing all sorts of hell for that trade? Now they are teammates, like this isn't going to be awkward at all (it's like seeing your ex or that one fling you had out in public). Pekka Rinne still stays with that team even though he gets left out to dry the most (may the hockey gods bless his soul). Hopefully they go back to having navy helmets and no longer keep those god awful mustard yellow helmets. No? It's ok, I never liked trash in the first place, that's why you lost to Dallas. Which brings me to this last team…
Dallas Stars: Oh the amount of shit I am going to receive from Stars fans, for the massive behemoth shit I am about to take on this team and I can just hear it now. "You don't know what you're talking about!" "You're just jealous that you can't do what they do!". Look, I live in the city, I've gone to the games and the playoff games they had against Trashville. I have a Stars Sweater. I have photos of a few of their players (Nuke, Radulov, and Khudobin) from one of the meet and greets. I will admit to these things, yet I'm going to say things that the fan base will not want to hear/read/see it, but they will, and that's what I am here to do. To open your eyes and smack you into reality.
First let's have a look at Jim Nill, The team GM who likes to trade good, young players like Devin Shore for players that are about to exit the show within the next year or two like Cogliano. You trade away a young player like Shore for Cogliano because he is a vet? Oh if you all thought old Jimbo was done, you're all sadly mistaken. In the off season he signed Corey Perry… Yeah that Corey Perry, to a 1 year contract. He got hurt in the off season is out for two weeks. He even snagged Captain America, Joe Pavelski to a 3 year contract. Because he has leadership and can guide players. The one thing I hope he does is getting rid of that frat house mentality that's in the locker room. Dallas has now become what Detroit was known for: signing old guys that are about to hang up the boots and not using their youth and speed correctly. Now let's look at the fanbase's favourite and "best" defenceman John Klingberg, AKA the Special Swede. He is the worst defenceman in the franchise and probably in the league. He doesn't do his job at all, which is to be a defenceman, and help out the Bionic Bishop and the "Fighting Kazakh Scorpion" Khudobin. Instead he would rather score goals like his friends Benn and Seguin. Look at how he plays defense, as soon as he has to do his actual job. He will look at the bench like a deer in headlights like this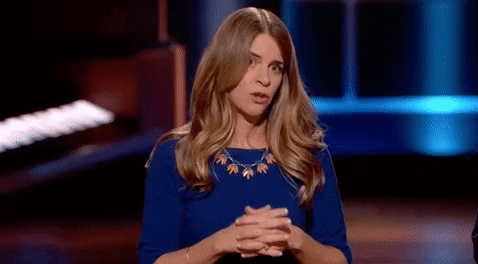 and not know what to do, and have Miro Heiskanen do double duty. Move Klingberg to being a winger (because that's what he is deep down) and pair Miro with Lindell and watch the magic happen. Now on to the main two nutsacks of the team, the two pretty boys. I can just feel the anger rising from all the Benn and Seguin fans as I'm writing this.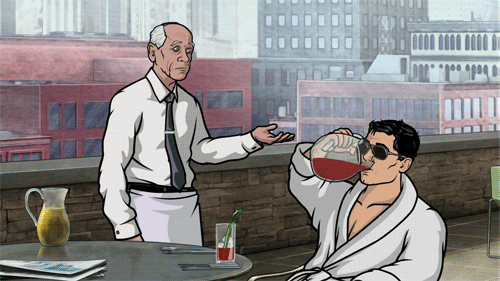 Tyler Seguin is a pretty boy that fits in Dallas. Flashy with the mitts, dresses well, has cars, a nice house, a weird tattoo nibble, and OH MY GOD WHAT THE F*** IS THAT?!?!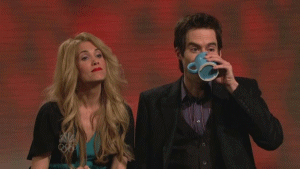 "On Thursday afternoon, the Dallas Stars announced they signed their star forward to an eight-year extension worth $78.8 million for an annual average value of $9.85 million that will keep him in the fold through the 2026-27 season. Seguin has one year left on his current deal that will count $5.75 million against the salary cap."
A $78 million, 8 year contract extension? Jesus, that's rich. I guess whatever it takes to stop him from banging everyones wife and girlfriend, right? But why though? He hasn't really done anything that impressive to earn that much. He would rather go golfing with his buddies. Don't worry Segs, tee time is going to be coming in April.
Last but not least…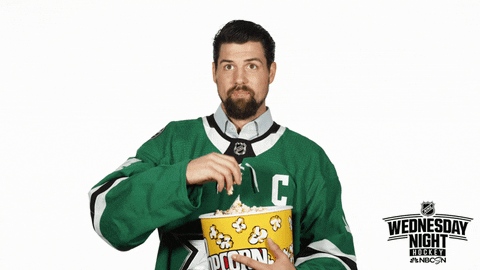 The Captain Jamie Benn. The "better" Benn brother, I don't see whats better about him. Who gave him the idea to grow a beard, for god sakes just shave it. Probably the worst captain in team history. He doesn't really challenge his team or call his teammates out or guide them in the right path. It's like he is ok with being content and just being there. Gives up on plays and just wants to be everyone's friend. I get it that it is important to have good camaraderie with your team, but sometimes you need to challenge them and light a fire under their ass.
I'll be waiting for the hate mail, death threats, blocks on twitter, and being unfriended from all of you that have read this.
My actual prediction for Central: If I'm wrong then I'm wrong, but I'm taking Colorado for this Central.